WOOHOO! It's so awesome to have you here celebrating the new US with us!, Yayyyyyyy!!!
It's Party time again on our happy little spot so come on in and let's have some fun! If you are a blogger, share your latest awesomeness and if your are not a Blogger then you will have a feast of ideas and inspiration right here! These bloggers are so creative and clever! I'm sure you will all have lots of fun!!!
Welcome my friends to "Inspiration Galore Project Party"
 Hello everyone! I'm so happy to have you here!
Can you believe it's November already???? The year went by so fast that sometimes I'm scared to blink because it might be New year's eve. It's been an incredible year with so many ups and downs, really hard moments, new adventures and so many emotions. I think I'm ready to welcome a new year with an open heart, new wisdom collected from this year's experiences and so many new goals for the next.
By the way have you started putting up the Christmas tree? I've started but it's not up yet since I recently move to another country and I don't have a thing. I already bought the tree and a few ornaments and planing on making some handmade ones too. I'm so excited about Christmas this year. It's kind of an special one! 
Also this month is my girl's birthday. She's really excited about turning 5. Being new to this country and town she doesn't really have many friends so we agreed to not go for a birthday party but to do whatever she wants to do on her day and a big gift. She asked to go somewhere in train. She absolutely loved going to Alicante last summer in train so she wants to repeat it. We are thinking about going to another city in train, we shall see.
WISH YOU ALL AN AWESOME WEEK!!!!
… And as always my way to say THANK YOU for being awesome and partying with us each week, I go visiting your projects and pin and share your creations so you get a bit more exposure!
You might not get tagged since I discovered that when I tag people the reach goes down to the drain so I say who each project belongs to but I don't actually tag you.
I love helping you and love having your joining our party each week! So make sure you keep an eye on social media!!!
And now back to you, What do you think????
And more importantly, What have YOU been up to last week?
You are so welcome to our Party, hope you have lots of fun! Would you please follow us so we can connect???
These are only some of my favorite posts… I loved them all but those that caught my eyes the most were these:
5 SIMPLE GALLERY WALL IDEAS by The Turquoise Home
Pumpkin Spice Playdough Recipe by Bombshell Bling
Easy DIY Painted Pots by Brittany Goldwyn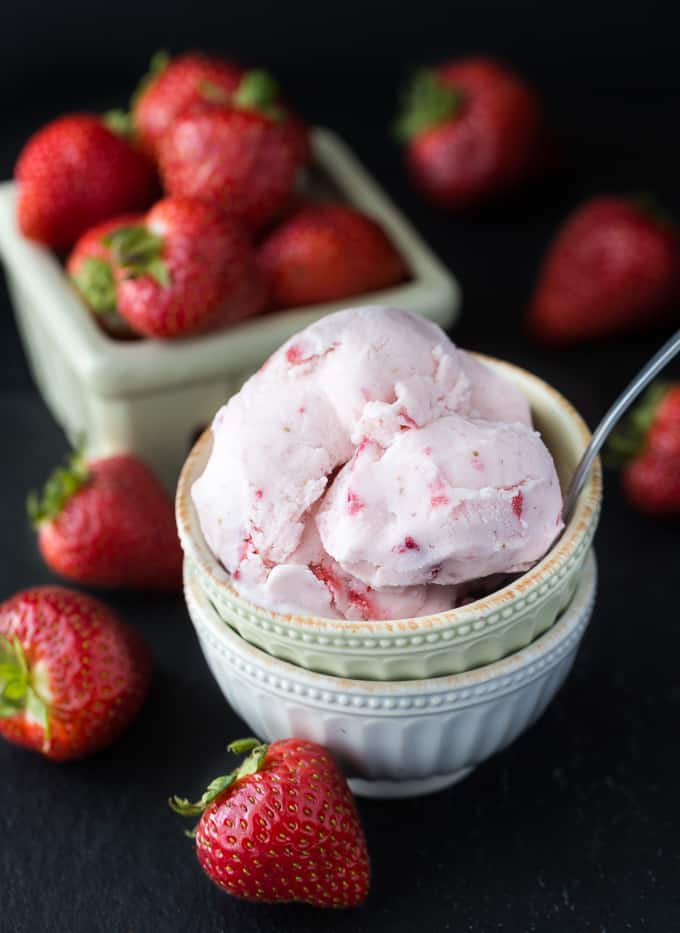 Strawberry Ice Cream by Simply Stacie
You all are amazing! If you were featured feel free to grab your button!
Now, lets get to the PARTYYYYYY!!!
Just a few guidelines:
* Please
follow your Sweet host.
* Link up to
your post
, NOT your main blog.
* Something
made by you
is a MUST! (no etsy shops, parties, giveaway or business links)
* Lets be fair, visit other links and let them know you were there.
Everybody loves kind words.
* Please share this party on your social media channels.
* Please
grab the button and share it somewhere on your blog
to spread the word about the Link Party.
* Link up, make new friends and most important
HAVE FUN
!!!
By participating in this BLOCK PARTY, you agree to be added to Inspiration Galore Project Party's email marketing list. As a result, you will receive on average ONE email a week from US: a reminder about Inspiration Galore Project Party we host and some of the most recent posts from The Crafting Nook. If you do not wish to receive these emails, you can opt-out at any time by clicking the "unsubscribe" Link at the bottom of the mail. You are also giving the permission to use your images to feature your posts, Round ups and share them on the social medias.
Hope to see You Next Week!!!